Dr. Alvaro Lopez, DDS, PA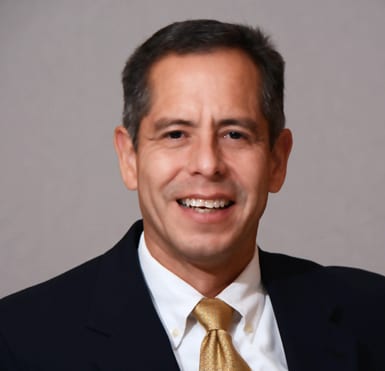 Dr. Alvaro Lopez
graduated from the University of Michigan School of Dentistry in 1994. He then completed a one year general practice residency at the V.A. Hospital in Allen Park, Michigan. After practicing dentistry in the Metro Detroit area, Dr. Lopez took a position at the Toe River Children's Clinic in Bakersville, North Carolina in 2001. In 2003, he purchased Dr. Jerry Cabe's practice in Brevard.
Dr. Lopez loves the long term relationships he's established with his patients. "It's like treating family and friends. I see a name on my schedule and look forward to seeing that person. This gives me an additional incentive to provide the best care I can."
In his spare time, together with his wife and children, Dr. Lopez enjoys fly fishing, playing tennis, hiking, and mountain biking. "I moved a lot as a young person, but now I've found the place for me," he says.
Misty Powell,

Registered Dental Hygienist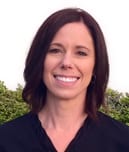 Misty has been a dental hygienist since 1998 and has worked for Dr. Lopez since he came to Brevard in 2003. She received her Associate of Science degree in Dental Hygiene from Asheville-Buncombe Technical Community College in 1998. Misty and her husband, Cameron, live in Balsam Grove and have three children, Brett, Morgan, and Tristin, and one grandson, Zylan. She enjoys going to church, Zumba, reading and DIY projects around her house. She believes that building lasting relationships with her patients helps provide them with better quality oral care. Misty thoroughly enjoys her job and the patients she's cared for over the years. She continues to further her dental knowledge through yearly CE courses.
Kaitlyn Shader,

Registered Dental Hygienist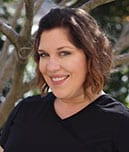 Kaitlyn is a Registered Dental Hygienist, graduate of Horry-Georgetown Technical College with her degree in Dental Hygiene and certification in dental assisting. She has been working in the dental field since 2009. She got her start in Myrtle Beach, SC and relocated to Asheville in 2016. Kaitlyn loves what she does and hopes to make every patient feel like her family. In her spare time, Kaitlyn likes to explore the area and enjoys her love of the sport fencing.
Charlotte Myers,

Dental Assistant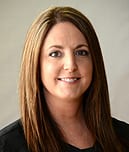 Charlotte has worked as a dental assistant in our office since 2003. While working for Dr. Lopez, she obtained her certification in Dental Radiography at Asheville-Buncombe Technical Community College and continues to further her dental knowledge through yearly CE courses. Charlotte's favorite aspect of dentistry is the people she meets and the relationships that are formed. She is compassionate, outgoing, and values the high quality care she offers patients. She is a native of Transylvania County and enjoys spending time with her family and doing a variety of outdoor activities. She and her husband, Kenneth, have two daughters, Hannah and Bethany, and a German Shepherd named Diesel. Charlotte loves the work that she does and is excited to be part of the team at Dr. Lopez's office.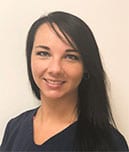 Kristen is a native to Transylvania County. She was born and raised in Rosman, North Carolina. She studied Dental Assisting at Asheville-Buncombe Technical Community College in 2008 and started at our office in March 2019. Kristen loves being able to give the best care possible to our patients. She also enjoys working with the amazing staff. Away from the office you will find Kristen spending time with her family and friends, hiking, exercising, horseback riding and also spending quality time with her dog Roxy!
Deb Gray,

Front Office Administrator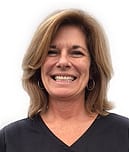 Deb is our Front Office Administrator. Deb joined our practice in 2015 and brings a wealth of experience, as she has been a part of the dental field since 1985. She has worked in Endodontics, Oral Surgery and Pediatrics. With her history and knowledge, Deb helps maintain a comfortable and smooth running office. She and her husband Tim moved to Hendersonville in 2014 from Pennsylvania. Deb loves traveling and spending time with family and friends. She enjoys sleepovers with her two year-old granddaughter. Deb has two cats, Clemson and Josie, as well as a dog named Gravy. She also considers herself a wine connoisseur.
Alvaro Lopez, DDS, PA
117 N. Broad St. Brevard, NC 28712
Phone: 828-884-4411
Fax: 828-884-4410
Hours: Monday, Tuesday, Thursday 8AM-5PM. Friday 8AM-3PM. Closed Wednesday, Saturday, Sunday.
Participating provider of many dental insurance plans.
Cash, checks, credit cards, and CareCredit accepted.
Quality Care
Is Our Promise
To You